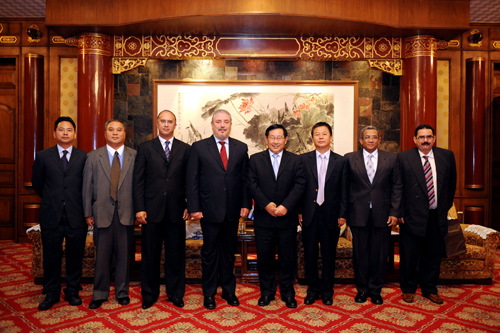 On October 10, Minister of MOST WAN Gang met with visiting Cuban Advisor to the Council of State for Scientific and Technical Matters Fidel Castro Diaz, Beijing.
WAN highly affirmed the S&T cooperation between China and Cuba, especially in biotechnology. He also stressed that based on the current experience, both countries should expand efforts in fields like nano-technology, so as to further support economic development and improve people's living standards.
Diaz, in return, expressed congratulations for the 60th birthday of China, and appreciated bilateral cooperation in S&T between Cuba and China. He also said that Cuba would like to take after China and deepen the cooperation in S&T in the future.