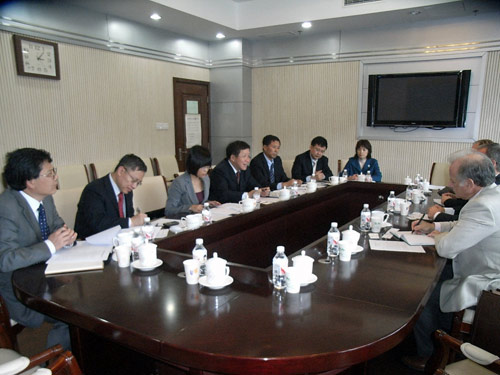 Vice Minister CAO Jianlin met with the delegation of European Space Agency (ESA), headed by Dr. Volker Liebig, Director of Earth Observation Programs on October 26, 2009. The two sides discussed the progress of China-EU Dragon Programme and future cooperation on earth observation.
CAO said that MOST would continue to support the work with ESA on earth observation. He also made suggestion that both sides take gradual steps to prioritize exchanges and cooperation in advanced sensing technology, global climate change, and energy conservation and emissions reduction.
Dr. Volker Liebig looked to expanding relations with China in earth observation. He also said that ESA would make earth observation data more accessible to scientists in China and the rest of the world in the future.