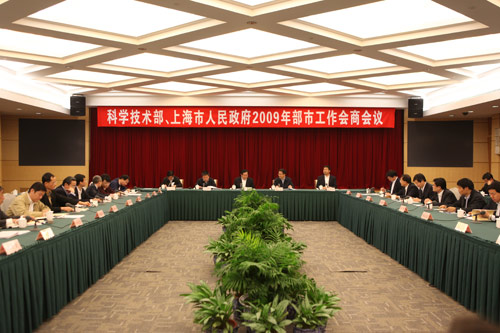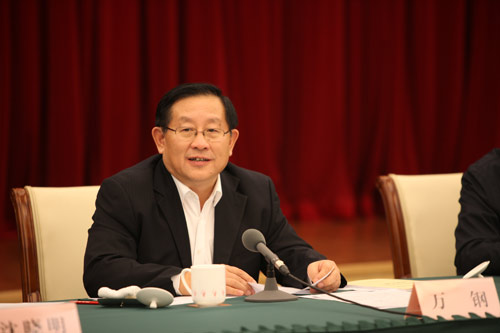 The 2009 MOST-Shanghai Consultation Meeting, organized by MOST and Shanghai Municipal Government, was held in Shanghai on November 5. Vice Chairman of CPPCC and Minister of MOST WAN Gang and Mayor of Shanghai Han Zheng addressed the event. The meeting was chaired by Vice Mayor of Shanghai Shen Xiaoming.
Minister WAN highlighted that Shanghai should promote the application of high technologies displayed in the Shanghai World Expo, put major special projects into implementation, and facilitate emerging strategic industries, like new energy, new material, new energy vehicles, biomedicine, the 3rd-generation mobile communications, and triple play.
During the meeting, MOST and Shanghai reached consensus on a range of topics through in-depth communications, such as fostering new strategic industries, carrying out the pilot program of green economy on Chongming Island, implementing technological innovation projects, and further improving the environment for innovation and business incubation. Both sides also discussed how to attract high-caliber human resources and provide better environment for business incubation.