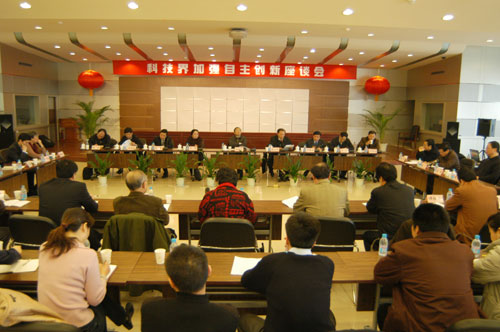 Chinese scientists and companies are required to develop more independently-created technologies or products instead of completely imitating or importing technologies from foreign countries.

Technological standards and intellectual property rights have become serious barriers hindering the country from international competition, due to the relatively weak creativity of domestic industries, Vice-Minister of Science and Technology Shang Yong told a conference discussing innovation in Beijing yesterday.

The concept of enhancing innovation will be included into the country's long-term scientific plan (2005-20) so as to tackle the issue of population, natural resources and environment and other important aspects that are crucial to the national economy, said Shang. Enterprises will take the central stage in the process of self-innovation, to speed up the commercialization of new technologies, according to Shang.

Jin Luzhong, a researcher from the Science Promotion, Development and Research Centre of the Ministry of Science and Technology, said innovation is important for domestic companies to compete with foreign counterparts. The Chery Automobile Co Ltd, for example, has gained a large market share thanks to its self-developed technologies and products. The company exported more than 8,000 cars to foreign countries last year and plans to export its cars to the United States next year. The company is developing cars that can reach the European standard III -- an international benchmark to ensure less or even zero emissions of pollution. This company, with a history of just eight years, has set a good example for the country's older and larger companies, said Jin.

"Innovation does not exclude co-operating with foreign companies. On the contrary, domestic companies can draw advanced experience from foreign counterparts, so as to improve themselves by upgrading their technologies," said Lu Feng, a professor from Peking University.