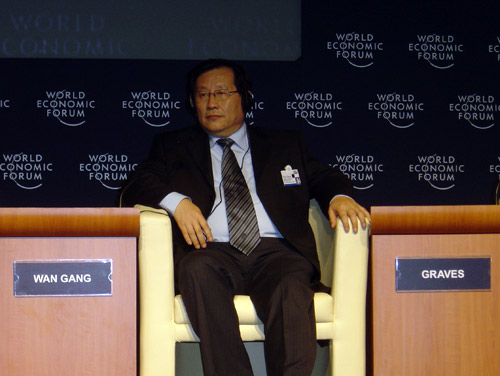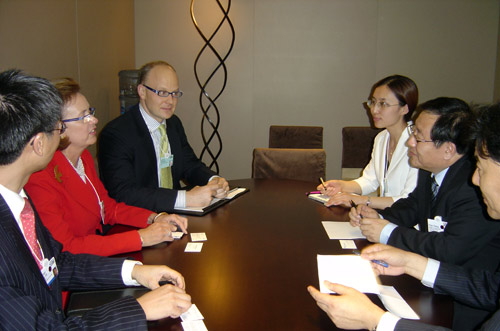 At the invitation of Professor Schwab, Executive Chairman of World Economic Forum, Minister WAN attended the Inaugural Annual Meeting of New Champions—From Davos to Dalian (Summer Davos). On September 6th, WAN addressed the meeting on the potential of S&T transfer in Asia.
WAN's speech received a full round of applause from the audience. He focused on three government roles, i.e. supporting education to nurture innovative personnel, improving public service by setting up R&D infrastructure and platform, and issuing tax and loan policies favorable to the development of enterprises.
On the sideline of the meeting, WAN also met and exchanged ideas with Catherine R. Kinney, President and Co-chief Operating Officer of NYSE Euronext.