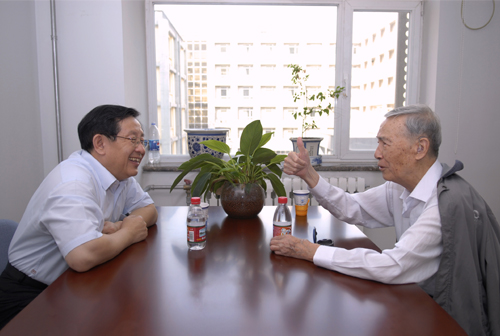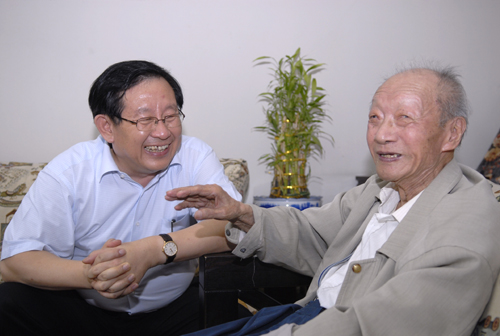 Minister WAN Gang visited academician YE Duzheng, laureate of China's Top Science and Technology Award; and academician WANG Daheng, chief engineer of "two bombs and one satellite".
WAN asked about the living and health conditions of the scientists and paid tribute to them for following and supporting China's S&T endeavors.
The Minister thanked YE and WANG for backing MOST and hoped that they would continue to provide suggestions for the S&T undertakings.