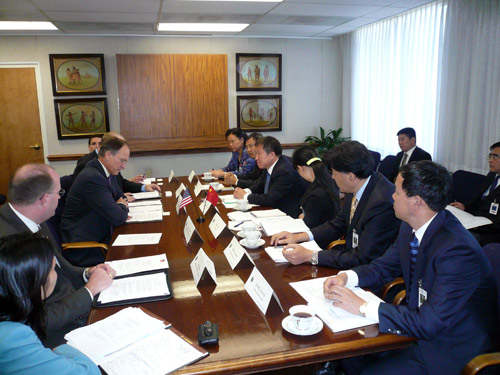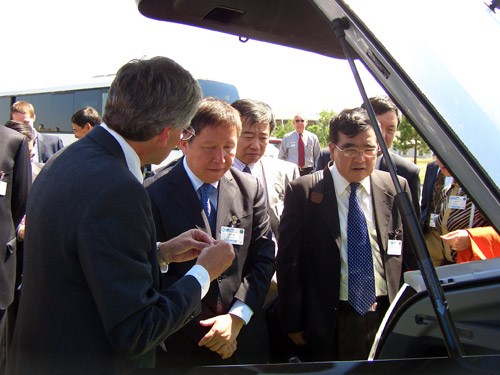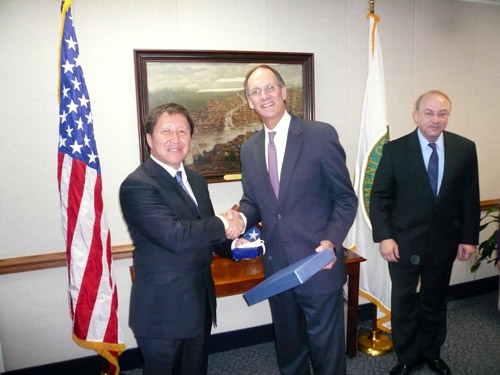 Vice Minister CAO Jianlin headed a visit to the United States at the invitation of the US Department of Energy (DOE) lately. He attended the US-China Fossil Energy Protocol Meeting and held talks with high-ranking DOE officials.
According to CAO, MOST would continue to support cooperative projects within the framework of the China-US Fossil Energy Protocol, and actively take part in the FutureGen project initiated by the US. At the Protocol Meeting, both sides reviewed the progress of cooperative projects under the five annexes, namely Advanced Power Generation, Clean Fuels, Oil and Gas, Energy and Environmental Controls Technologies, and Climate Sciences, and exchanged views on how to take the next step.
The Vice Minister also paid a visit to the DOE's National Renewable Energy Laboratory in Denver, and a demonstration station of integrated gasification combined cycle (IGCC) at Tampa, where the MOST delegation learned about the America's R&D efforts in the field of solar photovoltaic power generation, plug-in hybrid vehicles, cellulosic ethanol and bio-refinery, wind power, and clean coal technology.