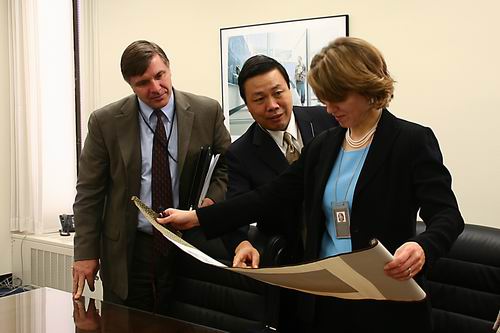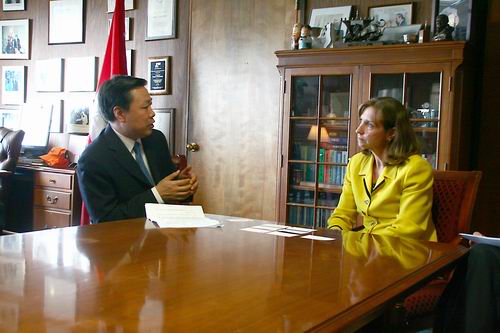 At the invitation of the US Department of State, State University of New York (SUNY) and US Council on Foreign Relations (CFR), Dr. SHANG Yong, Vice Minister of Science and Technology led a delegation on a visit to the US.
On July 26, Vice Minister SHANG visited Dr. Paula DOBRIANSKY, Under Secretary of State for Global Affairs and exchanged ideas on issues like S&T cooperation in areas like clean energy, resource conservation and management, environment and biomedicine, enhancing exchange between scientists of both countries, and encouraging enterprises to engage in China-US S&T cooperation. They reached consensus that the S&T cooperation under the bilateral and multi-lateral framework should be strengthened. Presented guests included Dr. George H. ATKINSON, the Science and Technology Adviser to the Secretary of State.
On July 25, Vice Minister SHANG held a meeting with Dr. Sharon HAYS, newly nominated Associate Director of the Office of Science and Technology Policy. They exchanged opinions on the 12th China-US S&T Joint Committee Meeting to be held in Beijing later this October.
The Chinese delegation was comprised of officials from relevant departments and agencies under Ministry of Science and Technology including the Division of Research and Investigation of the Executive Office, the Department of Policy, Regulations and Reform, the Department of International Cooperation, the Torch Hi-Tech Industrial Development Center and National Research Center for Science and Technology for Development, Tianjin Municipal Science and Technology Commission and Department of Science and Technology of Shandong Province.