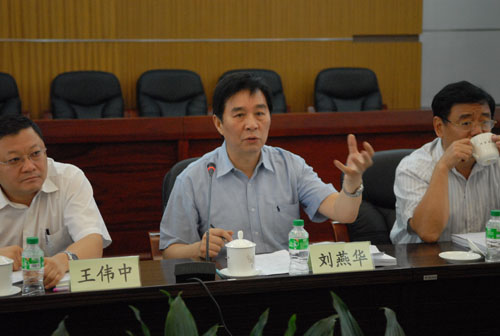 On August 4, the conference to appraise the feasibility study reports on the research and development (R&D) of scientific instruments and equipment, a major project of the national S&T support program in the Eleventh Five-year Plan period, was held in Beijing. LIU Yanhua, Vice Minister of Science and Technology attended the conference and delivered a speech.
The Vice Minister indicated that China is still lagging behind in the development of scientific instruments and equipment, which makes it difficult for technology innovation, especially original innovation to move forward. He said it is imperative under the situation for China to strengthen its independent R&D of scientific instruments and equipment and vigorously develop this industry.
Vice Minister LIU emphasized that this project should: 1. highlight the motif of innovation and develop a batch of scientific instruments and equipment with independent intellectual property rights and standards; 2. place emphasis on brand strategy and, through the implementation of this project, promote the establishment of R&D and industrialization platforms and develop world brand products; 3. establish an innovation structure with enterprises as the principal part in R&D projects of clear product orientation and commercialization prospects; 4. make the best of the several policy measures proposed in the Outline of the National Medium- and Long-term S&T Development Plan (2006-2020) and its supporting policies to build an environment favorable to innovation and commercialization; 5. cultivate, attract, gather and keep a group of talents for innovation.