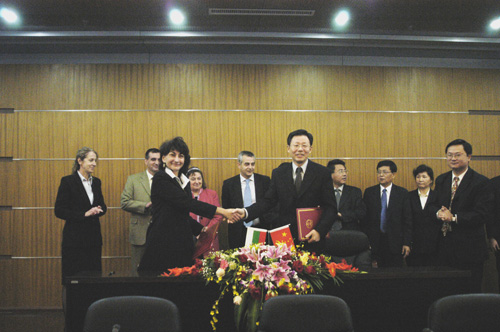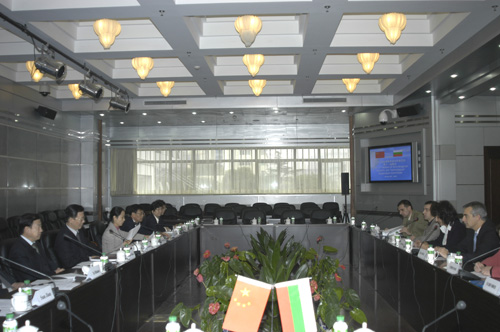 The 11th Session of Sino-Bulgarian Scientific & Technological Cooperation Committee was convened in Beijing on October 24, 2006. Vice Minister LI Xueyong, Chairman of the Chinese Committee co-presided over the meeting with Chairwoman of the Bulgarian side, Vice Minister Vanya Dobreva of Education and Science. Attendants from the Bulgarian side included AmbassadorAngel Orbetsov and Vice Minister of Health Emil Rainov.
During the meeting, both sides briefed on scientific development and priorities of international science cooperation respectively; reviewed the implement of the 10th session protocol; approved 2007-2008 Sino-Bulgaria S&T cooperation plans and exchanged views on how to further collaboration. They agreed that the Sino-Bulgaria science cooperation had entered a stage of healthy and stable development. Both sides would like to consolidate the traditional friendship and expand cooperation in joint application of EU science programs, public health and biotechnology, especially in traditional Chinese medicine. They have also discussed on issues like recommendation and review of joint science projects.
Vice Minister LI and Vice Minister Vanya Dobreva signed the 11th Session Protocol after the meeting.
The 11th Session has passed nine new bilateral S&T cooperation projects, covering agriculture, biology, environment, electronic engineering and others.