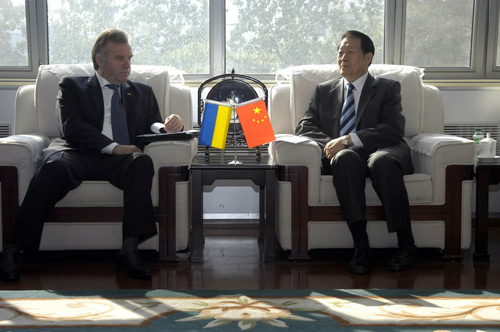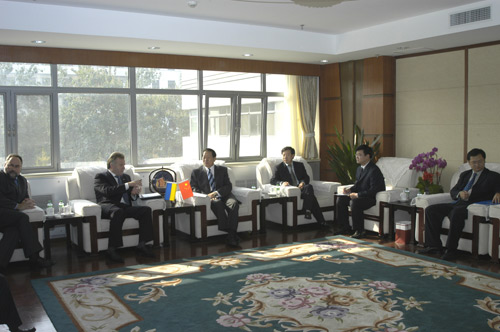 Vice Minister CHENG Jinpei received in his office Ukrainian Minister for Education and Science Stanislav Nikolayenko and his delegation who came to Beijing to attend the 20th International CODATA Conference. Ukrainian Ambassador Kamyshev Serhii joined the meeting.
Vice Minister CHENG stated that China-Ukraine science cooperation should be based on stable and sustainable relations. He said that both sides should work out a medium and long-term joint program to ensure such ending. Minister Nikolayenko gave his consent.
Both sides agreed that the science administration, research institutes and business circles of the two countries maintained fruitful collaboration in areas like machinery manufacturing, aeronautics and aerospace, new materials, welding technology, IT and bio-technology.
In the 6th Session of Sino-Ukraine Scientific & Technological Cooperation Committee held this June in Kiev, China and Ukraine have identified some joint science projects, which are well underway according to the plan. Both parties hoped to expand the reciprocal cooperation in basic research and applied sciences and motivate interactions between the science communities of both countries.