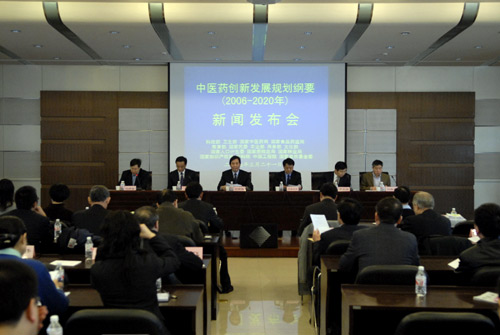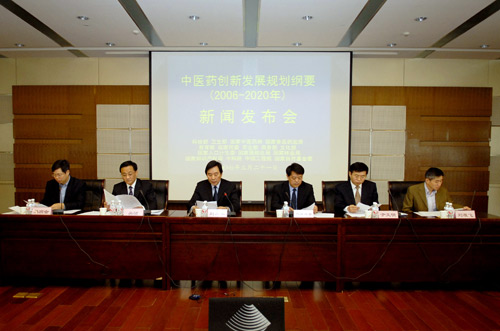 MOST joined other departments, including Ministry of Health, State Administration of Traditional Chinese Medicine and State Food and Drug Administration, to promulgate the Outline of Traditional Chinese Medicine (TCM) Innovation and Development Plan (2006-2020) on March 21. LIU Yanhua, Vice Minister of Science and Technology made the announcement on behalf of all 16 departments.
The Outline makes general arrangement and rational layout for TCM innovation and development to guide the innovation efforts at the national level and to modernize and globalize the traditional Chinese medicine.
Addressing the characteristics of TCM, its developing trend and major problems, the Outline put forward four basic principles, that is: equal attention to impartation and innovation, balanced development of treatment and medicine, interaction of modernization and globalization, integration of multiple disciplines.
The document consists of background analysis, guiding theory, basic principles and strategic target, tasks, priorities and policies.