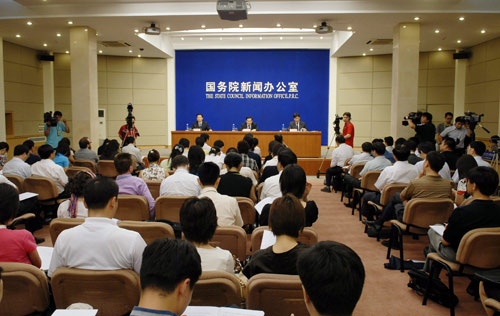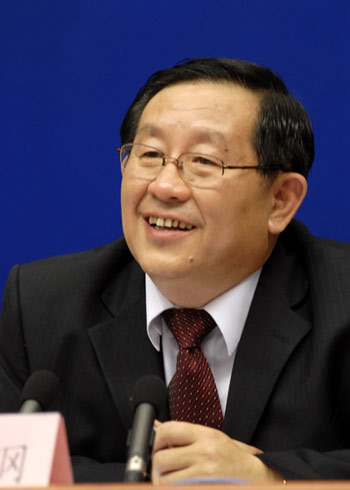 At a press conference held by the State Council Information Office at 10 a.m. on 14 June 2007, WAN Gang, Minister of Science and Technology was invited to talk about China's S&T work in response to climate change, issue China's Special S&T Action in Response to Climate Change (hereinafter referred to as the Special Action) and answer questions from the media.
First of all, Minister WAN Gang issued the Special Action on behalf of 14 departments including MOST, noting that it aims to effectively carry out the key tasks defined in the Outline of National Medium and Long-term S&T Development Plan (2006-2020) while at the same time provide S&T support for the implementation of China National Climate Change Programme issued not long ago. The Special Action will plan and coordinate as a whole the scientific research and technological development of our country with regard to climate change and comprehensively increase the national S&T capacity in response to climate change.
The drafting of the Special Action was officially kicked off in early March this year. MOST organized a series of seminars and panel discussions, calling together experts and scholars of relevant research institutes and universities to participate in the drafting work. MOST also conducted in-depth discussion with more than 20 related departments on the draft, which had been revised 5 times altogether.
The Special Action covers 5 parts: 1. situation of global climate change and its urgent need for S&T resolution; 2. achievements made by our country in the S&T work related to climate change; 3. guiding ideology, principle and objective; 4. key tasks; 5. safeguard measures.
Within a period of 6 months, MOST has successively issued two important documents--the State Evaluation Report on Climate Change and China's Special S&T Action in Response to Climate Change, which has fully demonstrated the determination of the Chinese government to tackle the problem of climate change through S&T advancement.