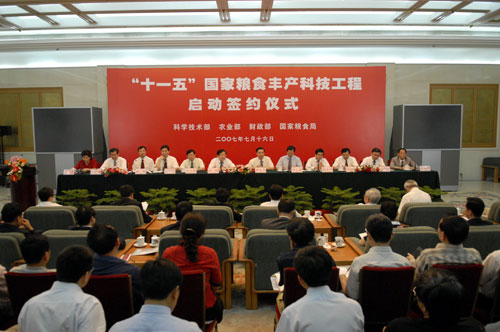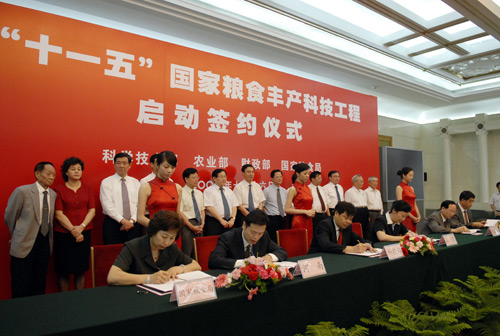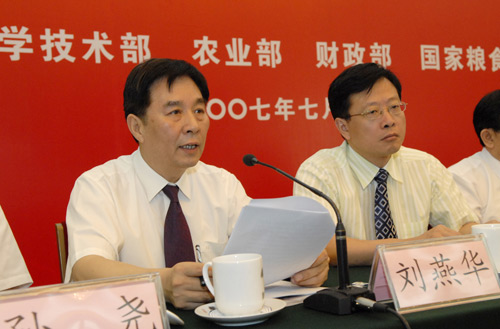 The Project of S&T for Grain Harvest is a major component of the National Key Technologies R&D Program in the 11th Five-year period. On July 16 of 2007, it was jointly launched by MOST, the Ministry of Agriculture, the Ministry of Finance and the State Grain Administration at an inauguration ceremony in Beijing.
In line with the new context and challenges, the Party and the State Council put a high premium on the raise of grain yield and farmers' income. It is explicitly required that manpower, as well as material and financial resources should be focused on major agricultural research projects as part of the efforts to expand the technological reserve in agriculture.
MOST has included the Project into its list of special priority projects, and is planning to input RMB 320 million. The implementation of the Project is expected to increase grain output by 30 million tons and economic benefits by RMB 30 billion in the 11th Five-year period. Should that be achieved, China's grain output would be able to reach 540 million tons by 2010. The Project also technologically ensures China's grain security, the increase of farmers' income, and the efficiency of agriculture.