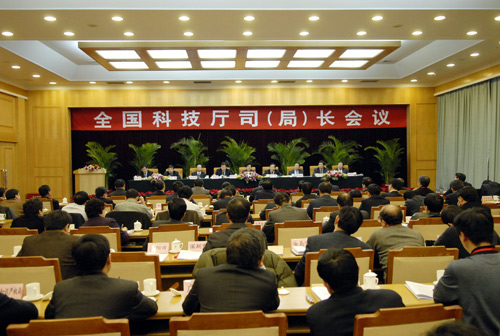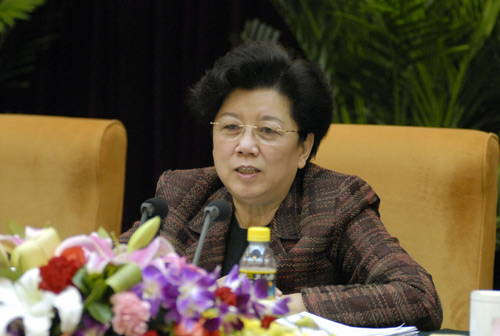 The National Conference of Science and Technology Directors-Generals was convened in Beijing on January 8, 2008. The participants studied the keynote messages of 17th CPC National Congress and the Central Economic Work Conference, summarized the science and technology work of 2007 and prioritized tasks in 2008. State Councilor Chen Zhili attended the meeting and made an important speech.
She said that since the 16th National Congress of CPC, China has witnessed a vigorous development in the field of science and technology with great accomplishments and enormously enhanced technology strength. Technology has supported the economic and social development in a significant way and the work of S&T has come to its prime time in China's history.
Chen Zhili emphasized that the 17th Party Congress assigned an important mission to S&T work. People working in this field should study and carry out the spirit of the 17th Party Congress and implement the Outline of National Science and Technology Development with a view to bringing a new prospect to science and technology work.
Minister Wan Gang reviewed what had been done in 2007 in his remarks. He requested enough efforts be put on eight priorities which are as follows:
1. Implementing The Law of Science and Technology Progress and supporting policies of the Outline by accelerating the organization and implementation of major projects;
2. Overcoming difficulties in core technology to enhance innovation capability and international competitiveness of industries;
3. Promoting technological advancement for rural areas to improve the building of a new socialist countryside;
4. Putting key efforts to resolve technological issues involving livelihood of the public;
5. Strengthening basic research and frontier technology study to improve sustained innovative capability;
6. Accelerating the steps for national innovation system;
7. Intensifying innovative capabilities of local areas and districts;
8. Opening wider to the outside world so that international technological cooperation will play an important role in developing China's technology and serving national diplomacy in general.