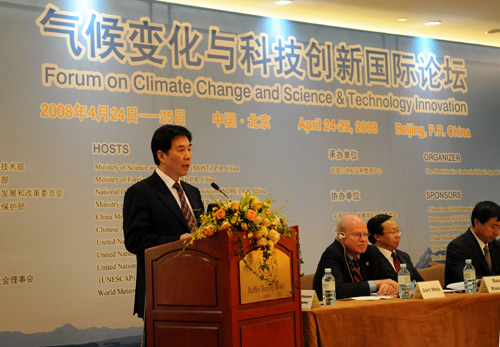 On 25 April, 2008, the two-day Forum on Climate Change and Science & Technology Innovation closed successfully in Beijing.
During the two days, the participants held warm discussion on the topic of "Addressing Climate Change through Science & Technology" in five sub-forums, including key scientific issues of climate change, strategy and policies alleviating climate change, impact of and adaptation to climate change, major technologies & international cooperation and capital & market mechanism.
A forum on "Carbon Neutral & Green Olympics" was also held to introduce the measures applied and achievements obtained by Beijing in 2008 for green and S&T Olympics as well as the steps to take for carbon neutral during the Games.