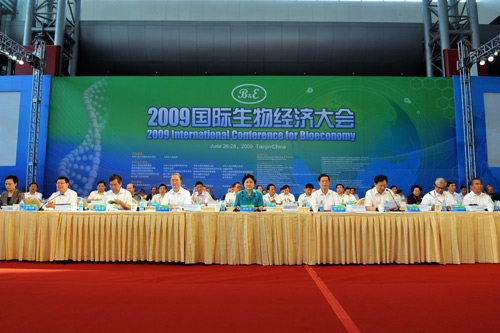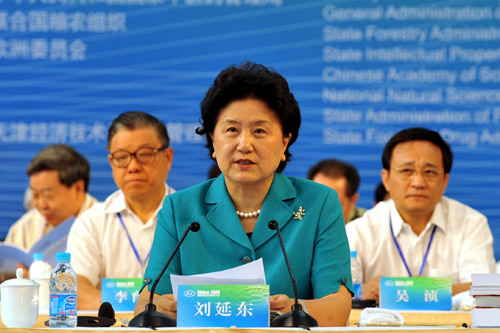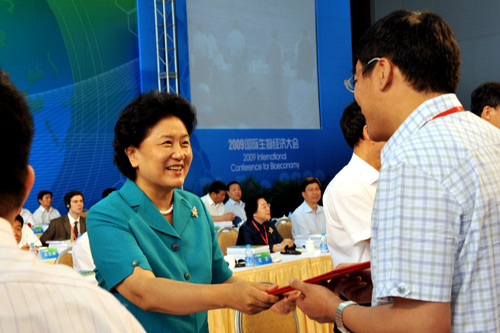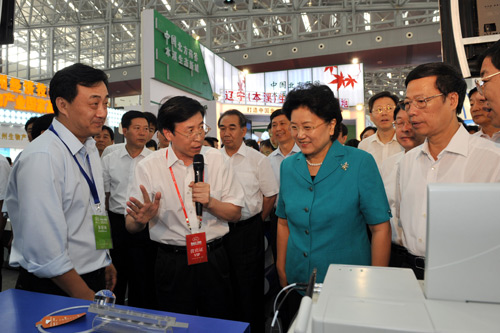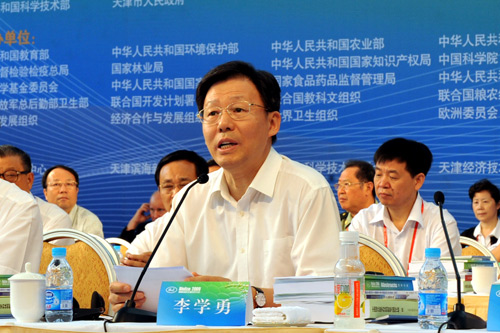 State Councilor LIU Yandong addressed the 2009 International Conference for Bioeconomy (BioEco 2009) in Tianjin Binhai New Area on June 26, 2009. Other high-ranking government officials attending the event included ZHANG Gaoli, Politburo member of the CPC Central Committee and Party Secretary of Tianjin, and SANG Guowei, Vice Chairman of the National People's Congress Standing Committee. The Opening Ceremony was chaired by LI Xueyong, Party Secretary and Vice Minister of the Ministry of Science and Technology.
According to LIU Yandong, the Chinese government would vigorously promote biotech in the fields of medicine, agriculture, industry, energy and environment. Measures would be introduced to expedite the application of biotech achievements so as to raise productivity and enable leapfrogging development of China's bio-economy.
First, measures would be formulated to build better infrastructure for biotech research, encourage openness and sharing, facilitate close partnerships among enterprises, universities and research institutes, and expedite indigenous innovation. Second, enterprises and universities would be encouraged to establish training bases for biotech professionals. The government would improve equity incentive mechanisms such as technology-for-equity trading, attract overseas professionals, and endeavor to build excellent teams for indigenous innovation. Third, the government pledges efforts to expand finance channels, facilitate the development of seed funds, and guide social capital to the biotech industry. Fourth, the government would stimulate the development of biotech industrial bases, enable enterprises to go global, invite in overseas companies, and help a number of biotech companies to grow and thrive. Fifth, measures would be designed in such a way as to better protect intellectual property, modify market access systems, enhance bio-safety monitoring, intensify international exchanges and cooperation, and create a better environment for the growth of bio-economy.
The conference is sponsored by 14 domestic departments and 7 international organizations, including the Ministry of Science and Technology, the Ministry of Education, the Ministry of Environmental Protection, the Chinese Academy of Sciences, the National Natural Science Foundation of China, the State Food and Drug Administration of China, Tianjin Municipal Government and the United Nations Development Program.