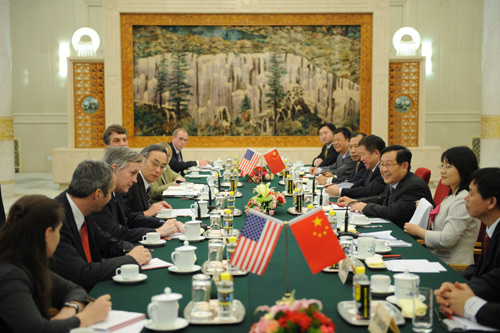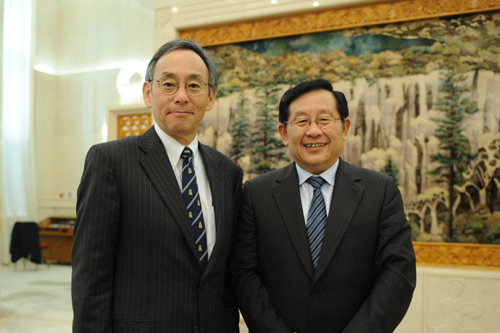 Minister of MOST WAN Gang met with the US Energy Secretary Steven Chu on July15 at the Great Hall of the People, Beijing.
The two reached consensus on the initial priority areas for cooperation by the China-USA Joint Research Center on Clean Energy, which include clean coal technologies, energy-efficient buildings, clean energy vehicles, etc.
WAN gave an introduction of the development of renewable energy in China, and the demonstration campaign of introducing thousands of clean energy vehicles to ten pilot cities in China within three years, which was launched by MOST in 2008.
In exchange, Steven Chu briefed upon the endeavors and policies of US Energy Department in supporting energy-efficient buildings, smart power grids and some other fields.