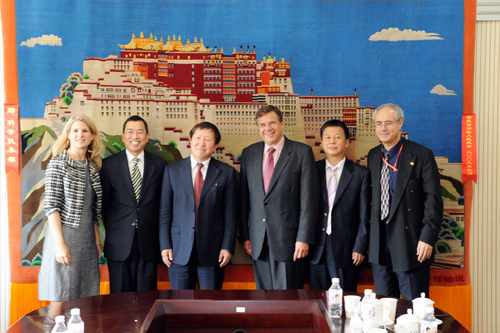 Vice Minister CAO Jianlin met with President of Canadian Institutes of Health Research (CIHR) Alain Beaudet on September 28th in Beijing.
CAO introduced Chinese efforts in health research, reviewed the S&T cooperation between China and Canada, and highly praised bilateral work since the signing of MOU between the two agencies in March, 2009.
President Beaudet, in return, talked about the backbone areas in biology and health sectors in Canada, and expressed willingness to conduct joint research with China on health services and system in the future.