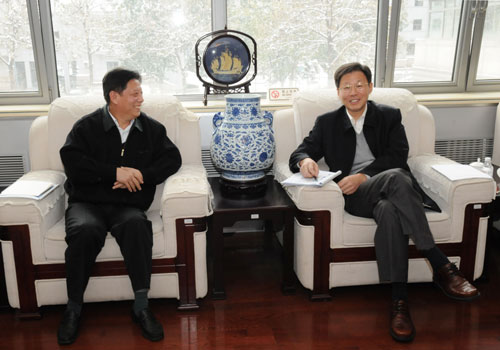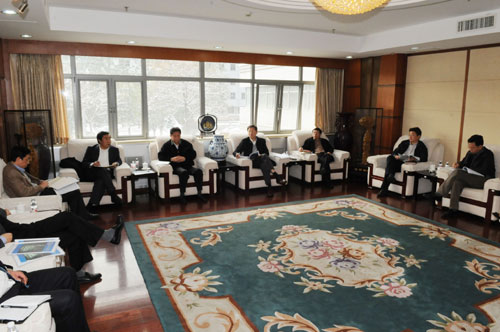 On November 10, MOST Party Chief LI Xueyong received Jin Keling, Director-General of the Strategic Union of New Generation Technological Innovation in Coal and Chemical Industry (the Union) and General Manager of China National Chemical Engineering Group Corporation.
Jin briefed LI on breakthroughs in the key technology of FMTP, and the significant role of the Union organization in promoting technological innovation in major industries. The Union will also install industrial demonstration devices and large industrial production devices in its member enterprises.
Party Chief LI expressed congratulations on he technological breakthroughs and highly appreciated the contributions of the Union. LI hoped that the Union could seize the opportunity and achieve greater successes on the following three aspects: spreading the experience of promoting technological innovation through institutional innovation; pressing ahead with the demonstration project of FMTP so as to optimize technology and accelerate commercialization; and giving full play to the role of demonstration projects, in order to better develop the Union in the future.