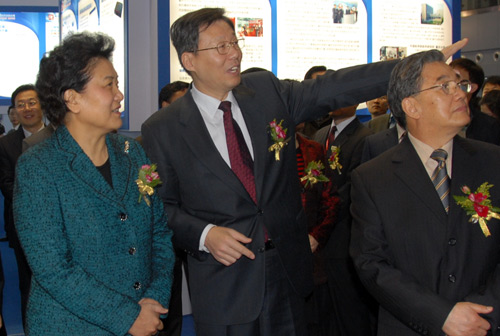 The National Science and Technology Infrastructure Center (NSTIC) made its debut at the 9th Chongqing China High-Tech Fair (CHTF) from April 8 to April 11.
NSTIC exhibited 12 shared platforms, including network for sharing science and technology resources, survey on national key science and technology resources, platform standardization, large research instruments, database, science and technology literature and web environment of science and technology.
CPC Polit-Bureau Member and State Councilor Liu Yandong and Chongqing Municipality Party Chief Bo Xilai, Vice Chairman of NPC Standing Committee Chen Changzhi, and Vice Chairman of CPPCC Li Jinhua visited the exhibition.