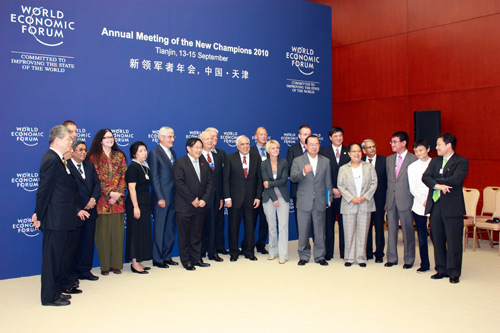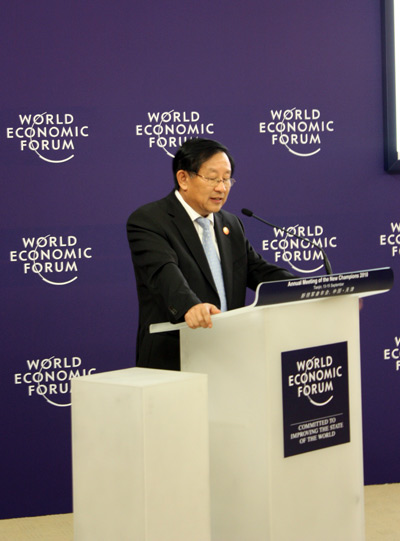 The Ministerial Meeting on Innovation and Sustainable Growth was held by the World Economic Forum in partnership with MOST during the Annual Meeting of the New Champions 2010 from September 13 to 14 in Tianjin. André Schneider, Chief Operating Officer of the WEF presided over the meeting.
Minister WAN Gang of Science and Technology delivered a speech on Innovation and Sustainable Development in China. Ministers from the US, Belgium, Denmark, Japan, ROK, India, Malaysia, Vietnam, as well as leaders from World Intellectual Property Organization, UNESCO, Fortune 500 companies and universities were present at the ministerial meeting.
During the Summer Davos, Minister WAN was present at the High-Level Session on Renewable Energy and Energy Efficiency and the meeting with technology pioneers and young scientists. He also met with Israeli Minister of Industry, Trade and Labor Binyamin Ben-Eliezer, Canadian Minister of Industry Tony Clement, and Professor Klaus Schwab.