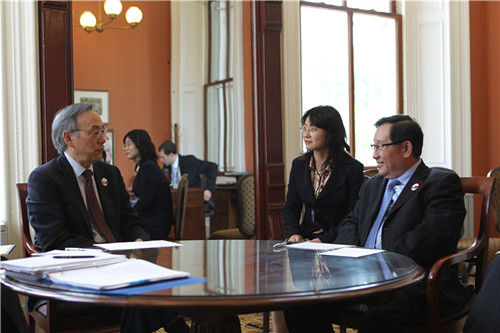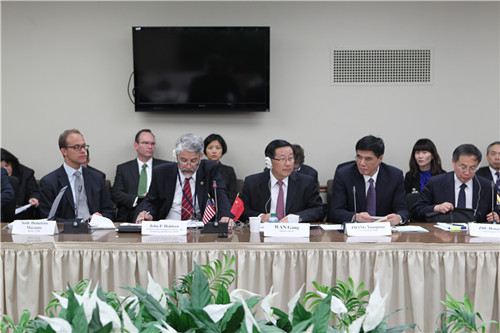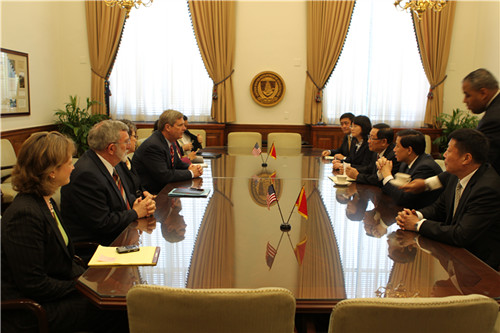 On May 5th to 11th , Minister Wan Gang visited America for 2nd Innovation Dialogue and 3rd Strategic and Economic Dialogue between the two countries.
On May 6th, Minister Wan and John Holdren, advisor to American President for Science and Technology and Director of the White House Office of Science and Technology Policy, co-chaired Senior Officials Meeting of 2nd China-US Innovation Dialogue at the U.S. Department of State.
Dr. Wan attended 3rd China-US Strategic and Economic Dialogue on May 9th -10th and addressed related issues.
During his visit, Wan also met US Secretary of Agriculture Tom Vilsack and US Secretary of Energy Steven Chu, and renewed MOU on China-US health and medical cooperation with Kathleen Sebelius, US Secretary of Health and Human Services.
Wan also talked to Wallace Loh, President of University of Maryland and Chinese American S&T representatives, exchanging opinions on enhancing people-to-people exchange and sci-tech cooperation between the two countries.