On September 29, 2022, the World Intellectual Property Organization (WIPO) released its Global Innovation Index 2022 during a hybrid event in Geneva. Minister of Science and Technology Wang Zhigang delivered a video speech at the event upon invitation.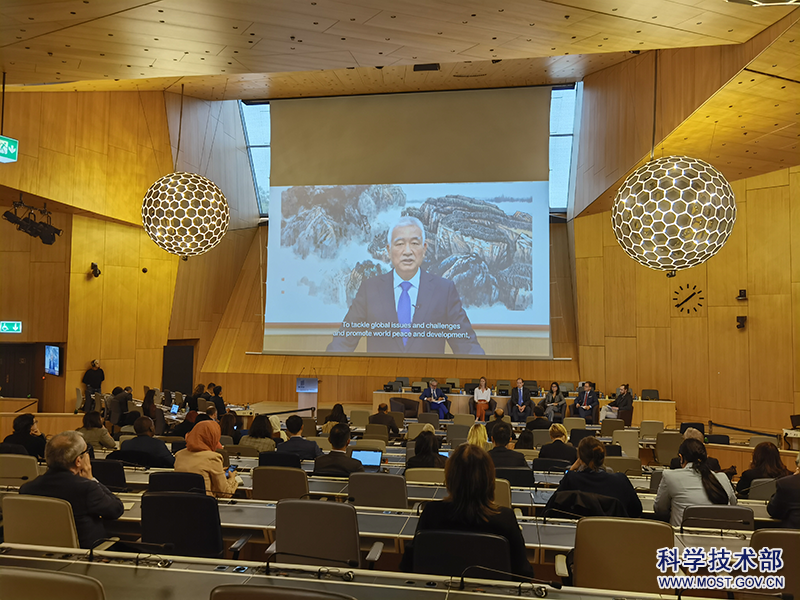 Minister Wang said that since its inception, WIPO has been committed to leveraging the role of intellectual property (IP) in stimulating innovation and protecting IP around the world through intergovernmental cooperation. The Chinese government has always worked with WIPO to develop open, inclusive, balanced and effective international rules on IP.
  Minister Wang stated that the Chinese government attaches great importance to science, technology and innovation (STI), taking innovation as the primary driving force behind development and implementing an innovation-driven development strategy. In the past decade, China's science and technology sector has witnessed historic, holistic and structural changes. In the meantime, China has actively promoted global STI cooperation and jointly implemented the Global Development Initiative. China is not only an important participant in international frontier research and innovation, but also an important contributor to the solutions to global problems.
  Minister Wang stressed that STI are not only a key variable amid changes unseen in a century, but also a positive force for good. China will unswervingly promote openness and cooperation, develop a wider global vision, integrate itself into the global innovation network, and strive to break new grounds in pursuing STI openness and cooperation with a broader scope, in wider fields and at a higher level.