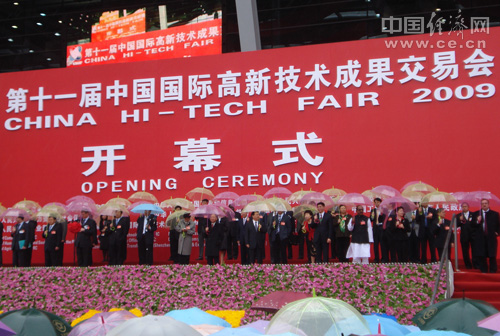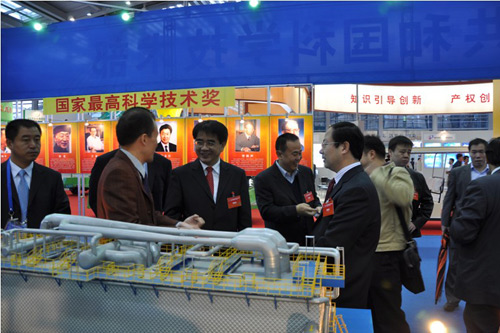 The 11th China High-Tech Fair was opened on the morning of November 16 in Shenzhen. Vice Minister of MOST ZHANG Laiwu attended the opening ceremony together with Vice Chairman of NPC Standing Committee Zhou Tienong, CPPCC Vice Chairman Bai Lichen, and leaders from relevant ministries and agencies.
After the opening ceremony, VM ZHANG visited the exhibition area for major national S&T achievements to learn about a series of projects such as lunar orbiter project, desalination of sea water, and new packing machine, and inquired about the technological bottlenecks, development trends and market prospects.
On November 17, VM ZHANG also attended the Award Ceremony of the First China (Shenzhen) Innovative Undertaking Competition, together with leaders from Shenzhen Municipal Government, Peking University, and the Torch Center of MOST.