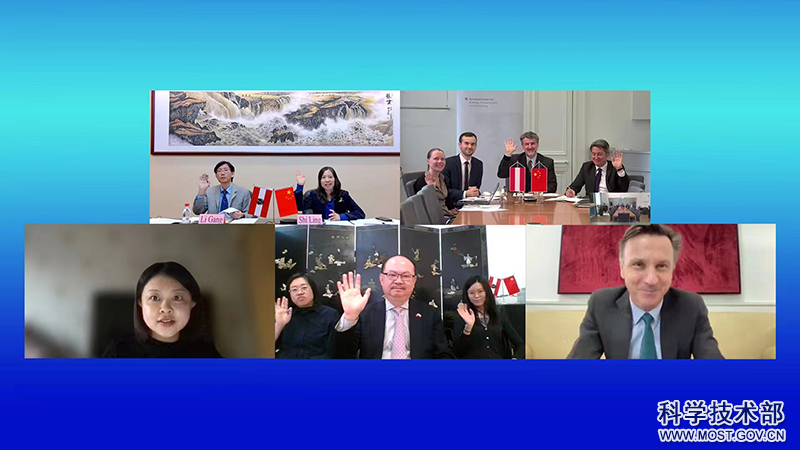 On November 21, 2022, the Chinese Ministry of Science and Technology (MOST) and the Austrian Federal Ministry of Education, Science and Research (BMBWF) successfully held the 13th meeting of the China-Austria Joint Committee on Science and Technology Cooperation in a virtual format.
  The two sides introduced their respective science, technology and innovation strategies and policies, reviewed the outcomes and experience of China-Austria science, technology and innovation cooperation, and took stock of the China-Austria joint funding mechanism and China-Austria Science, Technology and Innovation Cooperation Info Session. The two sides discussed the priority areas and measures of future science, technology and innovation cooperation, and agreed on the cooperation plan for the next stage. With eyes on the future, the two sides stand committed to strengthening exchanges between researchers of the two countries, especially young researchers, and supporting research institutes and universities of the two countries to carry out research and innovation cooperation, jointly addressing global challenges, and promoting the economic and social development in both countries and the well-being of the two peoples.
  Representatives of the Department of International Cooperation of MOST, China Science and Technology Exchange Center and the Chinese Embassy in Austria, as well as representatives of BMBWF, the Austrian Federal Ministry of Foreign Affairs, the Austrian Exchange Service and the Austrian Embassy in China attended the meeting.