On November 8, 2022, the China-UK One Health for Epidemic Preparedness Workshop was successfully held via video link. According to the China-UK Joint Strategy for Science, Technology and Innovation Cooperation, the two countries will jointly implement the third Flagship Challenge Program themed on"One Health"to address global public health challenges. The workshop is one of the key initiatives to implement the"One Health"Flagship Challenge.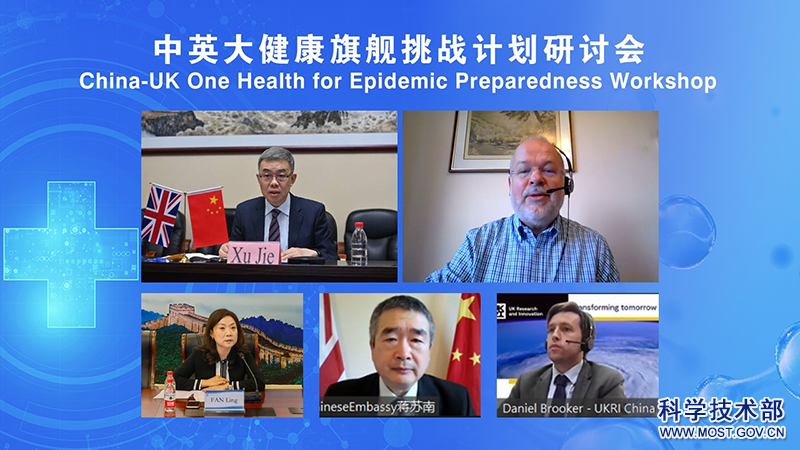 During the meeting, experts from both sides put forward a number of cooperation proposals and had in-depth discussions. China and the UK enjoy a sound foundation for cooperation in One Health-related fields. The two sides reached broad consensus on the future direction of cooperation, and will continue to push for practical cooperation on science, technology and innovation under the framework of One Health Flagship Challenge Program, in a joint effort to tackle major global challenges including epidemic preparedness and antibiotic resistance.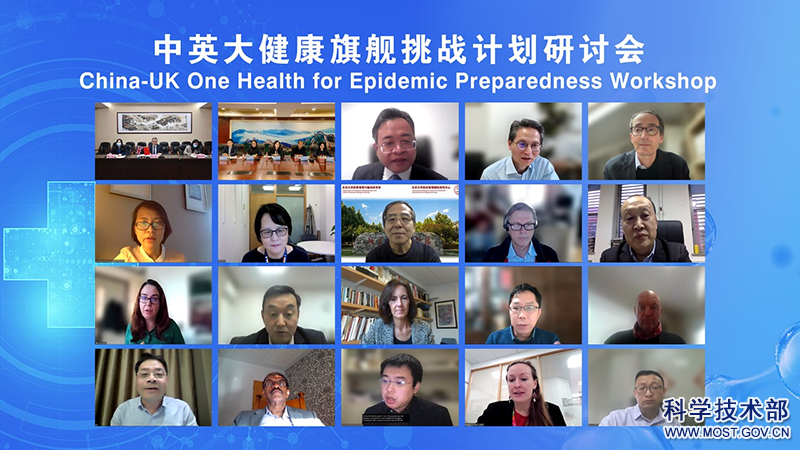 The workshop has about 50 participants, including Xu Jie, Deputy Director-General of the Department of International Cooperation of the Ministry of Science and Technology of China, Fan Ling, Deputy Director-General of the China National Center for Biotechnology Development, Jiang Sunan, Minister Counsellor of the Chinese Embassy in the UK, Mark Palmer, Director of International Strategy at the Medical Research Council (MRC), Daniel Brooker, Director of the China Office of UK Research and Innovation, Grace Carey, Science and Technology Counsellor of the UK Embassy in China, and other representatives of Chinese and UK universities, research institutes and companies.