On November 29, 2022, the 4th meeting of the Subcommittee of China-Belarus Intergovernmental Cooperation Committee on S&T Cooperation was held via video link. Wang Zhigang, Chinese Minister of Science and Technology, and Sergey Shlychkov, Chairman of Belarus State Committee for Science and Technology, co-chaired the meeting.
  Minister Wang Zhigang noted that Chinese President Xi Jinping and Belarus President Alexander Lukashenko held talks during the Summit of Shanghai Cooperation Organisation in Samarkand in September 2022. The two leaders decided to elevate the bilateral ties to all-weather comprehensive strategic partnership, laying a solid foundation for deepening pragmatic cooperation between the two countries.
  Minister Wang Zhigang briefed the Belarusian side on the 20th National Congress of the Communist Party of China. He stressed that China will continue to expand international exchanges and cooperation, join hands with other countries to respond to global challenges, and harness science, technology and innovation to build a community with a shared future for mankind. He pointed out that China and Belarus should continue to give full play to the role of the Subcommittee on S&T Cooperation, promote mutually beneficial cooperation in the field of scientific and technological innovation, and push for economic and social progress and the development of bilateral ties.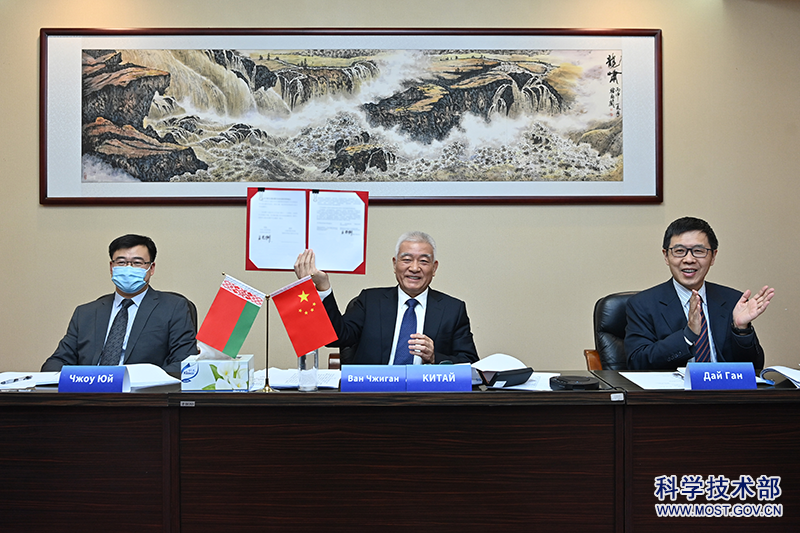 Chairman Sergey Shlychkov said that enhancing cooperation with China is in the long-term interest of Belarus, and our cooperation in scientific and technological innovation has strong momentum to move ahead. Belarus is willing to work with the Chinese side to expand the areas of cooperation, unleash cooperation potential, increase cooperation efforts, and deepen our pragmatic cooperation to achieve greater development and benefit the two peoples.
  The meeting summarized the progress of China-Belarus cooperation on scientific and technological innovation in the past two years, affirmed the achievements of cooperation, and conducted in-depth exchanges and reached important consensus on a wide range of topics such as jointly holding S&T exchange activities, deepening research and development cooperation in key areas, and promoting the industrialization of S&T achievements.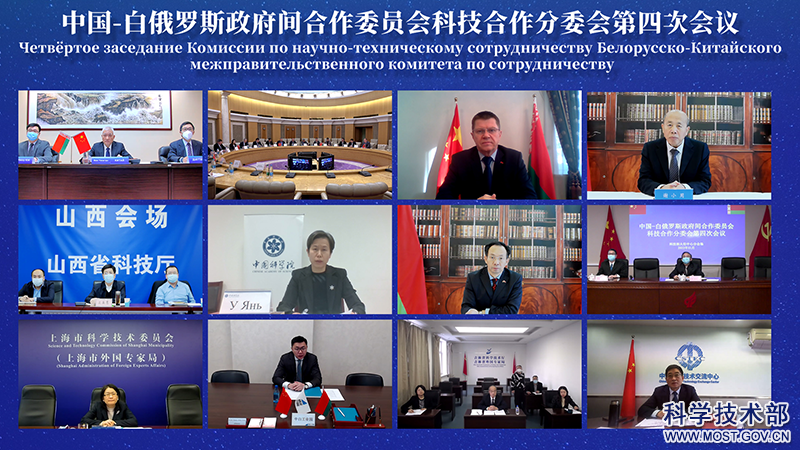 Participants of the meeting approved the "2023-2024 China-Belarus Science and Technology Cooperation Plan", and signed the "Minutes of the Fourth Meeting of the Subcommittee of China-Belarus Intergovernmental Cooperation Committee on S&T Cooperation".
  Xie Xiaoyong, Chinese Ambassador to Belarus, and Yuri Senko, Belarus Ambassador to China, attended and addressed the meeting. Other participants of the meeting include representatives from the Ministry of Science and Technology, Ministry of Commerce, Chinese Academy of Sciences, China-Belarus Industrial Park Development Co., Ltd., and S&T Department officials from Shanghai, Jilin and Shanxi on the Chinese side, and the State Committee for Science and Technology, Ministry of Foreign Affairs, Ministry of Communication and Information, Ministry of Agriculture and Food, National Academy of Sciences, Belarusian National Technical University and Belarusian State University of Informatics And Radioelectronics on the Belarusian side. Both sides reported progress on related work.