On April 24, 2023, Dai Gang, Director General of the Department of International Cooperation at the Ministry of Science and Technology, met in Beijing with Jeroen Cooreman, Director General for Bilateral Affairs at the Ministry of Foreign Affairs of the Kingdom of Belgium. Both sides engaged in in-depth discussions on issues related to bilateral cooperation in science, technology and innovation (STI).
  Dai Gang said that since China and Belgium signed the intergovernmental agreement on scientific and technological cooperation in 1979, the two countries have maintained close collaborations in this regard. The two sides have established mechanisms for science and innovation dialogue and joint committees for scientific and technological cooperation, consistently supported joint research projects and built platform for exchanges and cooperation among various entities from both countries, and produced a series of practical achievements. China would like to strengthen policy dialogue with Belgium, expand the areas and channels of cooperation, promote industry-academia-research collaboration, and provide S&T support for jointly addressing global challenges such as climate change and food security.
  Jeroen Cooreman agreed with the ideas for the next phase of S&T cooperation proposed by the Chinese side. He said Belgium would like to maintain close communication with the Chinese side on relevant issues, deepen S&T exchanges and cooperation in areas of mutual interest, and make joint efforts for sustainable social and economic development of both countries.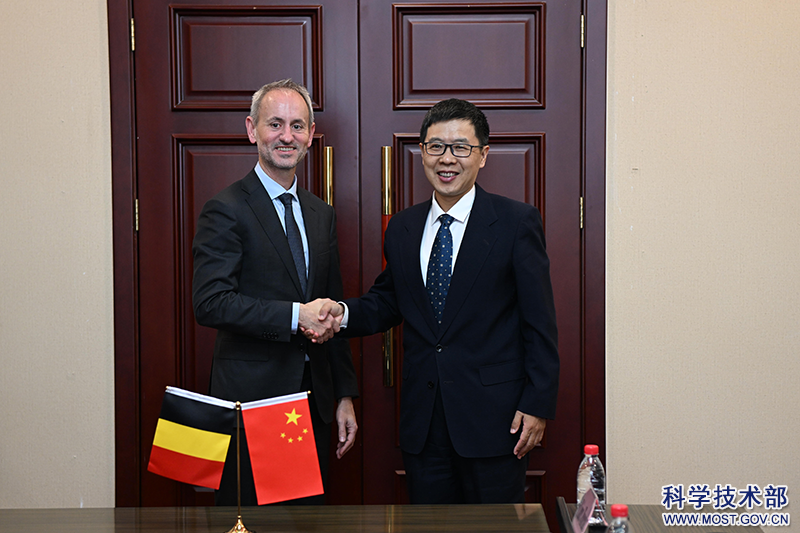 Xu Jie, Deputy Director-General of the Department of International Cooperation, MOST, Jan Hoogmartens, Belgium Ambassador to China and Sophie Hottat, Deputy Head of Mission at the Embassy of Belgium in China, were present during the meeting.