On October 10, 2023, Mr. Yin Hejun, Party Secretary of the Chinese Ministry of Science and Technology, met with Sir Jim McDonald, President of the Royal Academy of Engineering UK and Principal and Vice-Chancellor of the University of Strathclyde.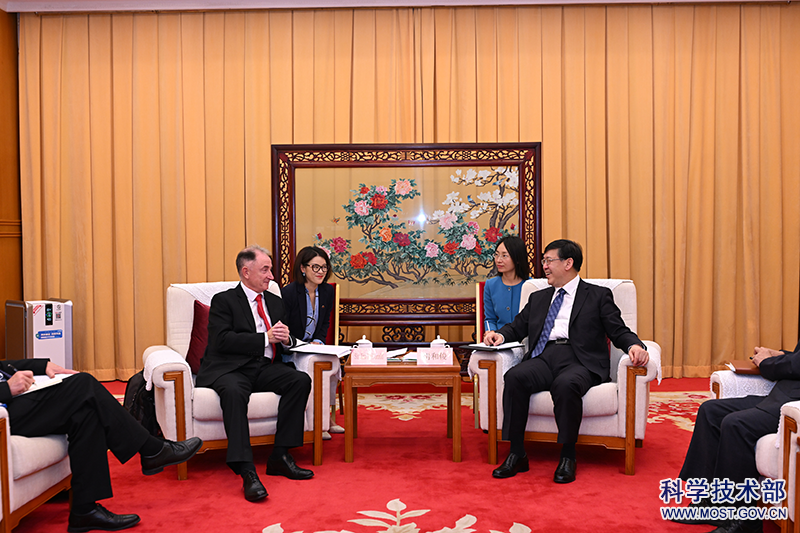 Mr. Yin said that the year 2022 marked the 50th anniversary of the establishment of ambassadorial diplomatic relations between China and the UK. During a phone conversation with the then UK Prime Minister Johnson, President Xi Jinping pointed out that the two countries have worked closely in promoting global development and combating climate change, contributing to addressing common challenges facing mankind. Mr. Yin emphasized that China-UK science, technology and innovation cooperation is an important part of bilateral relations, and the two countries share broad consensus on harnessing science, technology and innovation for green and low-carbon growth; China is willing to deepen pragmatic scientific and technological exchanges and cooperation with the UK, and join hands to tackle global challenges. Mr. Yin appreciated Sir Jim McDonald for his commitment to China-UK cooperation in engineering technology, and hoped that the two sides will jointly hold workshops, facilitate mutual visits, and train engineering technology talent, especially young talent in areas of focus under the China-UK Steering Committee on Engineering Technology.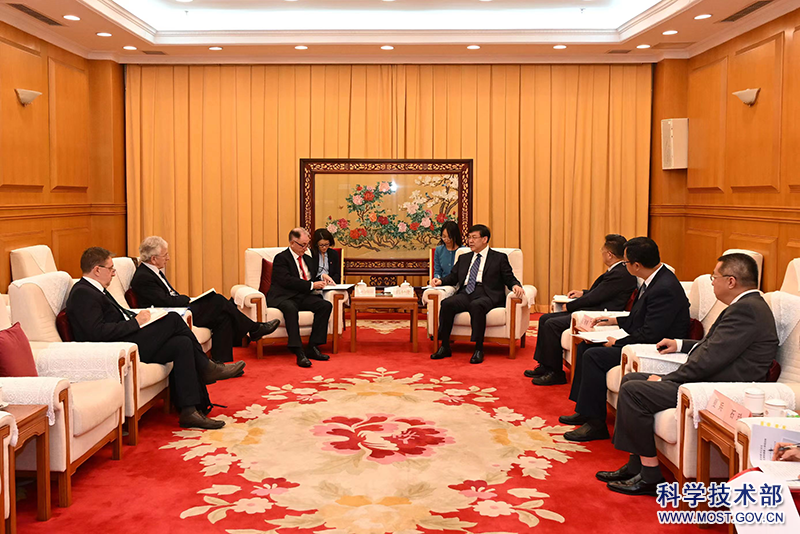 Sir Jim McDonald recalled his experience of working with China in power and energy, and said that the sustainability and decarbonization projects and engineering technology events by the University of Strathclyde and their Chinese counterparts. He said that he will continue to facilitate links between government, academies of engineering and universities, organize workshops, seminars and mutual visits, and deepen collaboration in decarbonization under the China-UK Steering Committee on Engineering Technology, offering solutions to addressing global challenges.